« Iwwer d'Grenzen ewech »
Outdoor plus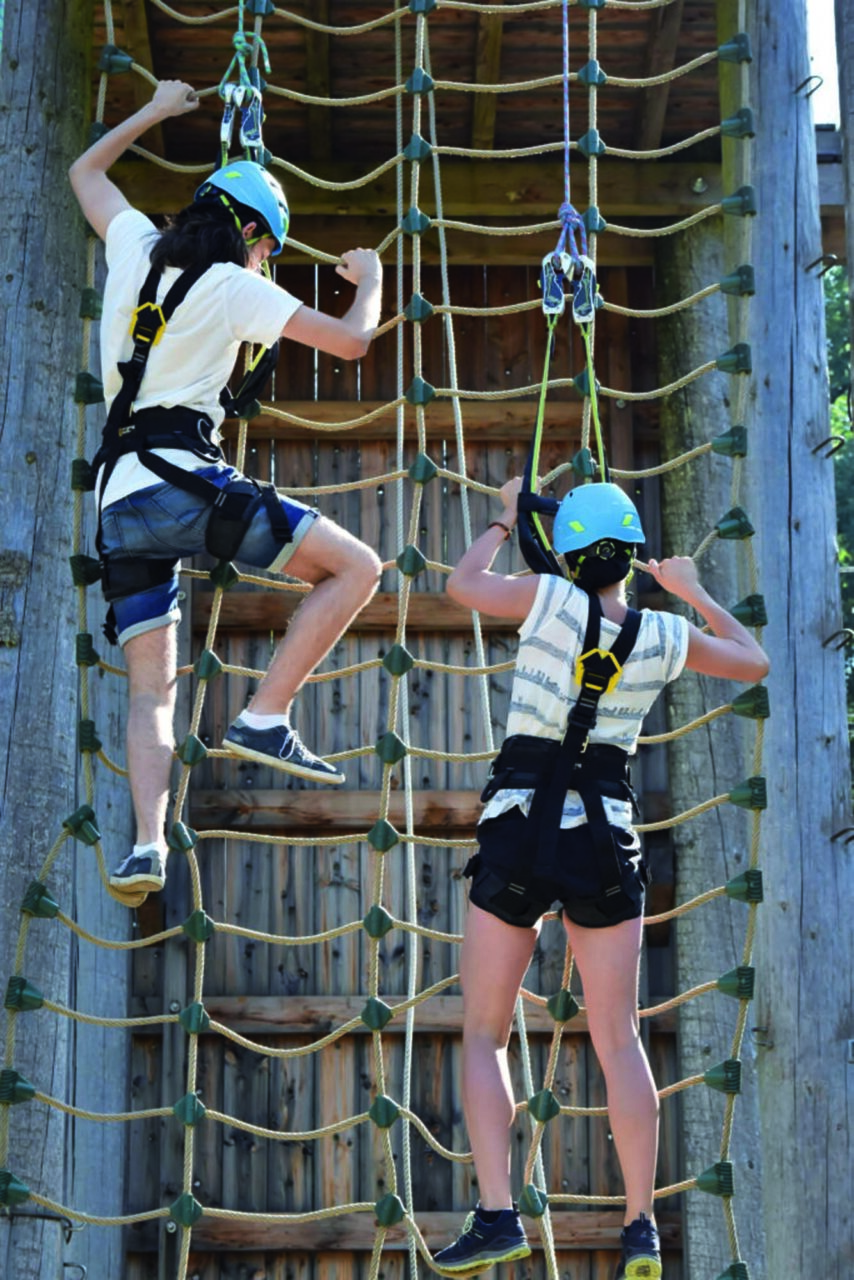 "Outdoor plus" is a youth exchange for 25 youngsters between 15 and 18 years coming from different European countries: Finland, Rumania, Spain, Austria/Liechtenstein and Luxemburg. The youth exchange took place in Larochette/Luxemburg from the 13th – 22nd of July 2018. The advanced planning meeting was held in Diekirch/Luxemburg from the 4th – 7th of June 2018.
The project's core objective was to offer the particpants the possibility to get aware of their own competences and to promote these skills. Additionally we aim to show them how developping these competences can be valuable in their future life. The overall aim of our project was to strengthen the adolescents for their future life and the individual challenges they might face (for example: becoming an adult, education, job, family,…).
During the 8-day long programme the participants got the chance to know and appreciate and most importantly respect each other. The main implemented methods that were based in experiential pedagogy outdoor activities.
Additionally the programme consisted of topic related workshops, reflection-methods, cultural evenings and excursions. The international and highly exceptional setting enabled them to stimulate their foreign-language, interpersonal, intercultural and social competences. Throughout the whole project we promoted not only to use language as a communication tool but nature as well.
The experiential pedagogy applied in the outdoor activities increased the self-awareness of the participants since they were able to make first-
hand experiences in certain situations that were potentially out of their personal comfort zone. The experience created a situation where they saw what needed to be changed and what they had to do to change it.
The topical workshops fostered awareness of their own competences by stimulating them to reflect on what they had experienced during the activities and to document and also keep record of it. Not only did the planed reflection methods aim to give the adolescents the possibility to review the activities but also to express constructive criticism towards their peers in a respectful manner.
Strengthening their self-confidence and assisting them in developing their soft skills, the project gave them the possibility to prepare themselves for future challenges.
Autres projets pour « Iwwer d'Grenzen ewech »