One for another
We Belong Europe x EYP Luxembourg
IncluZone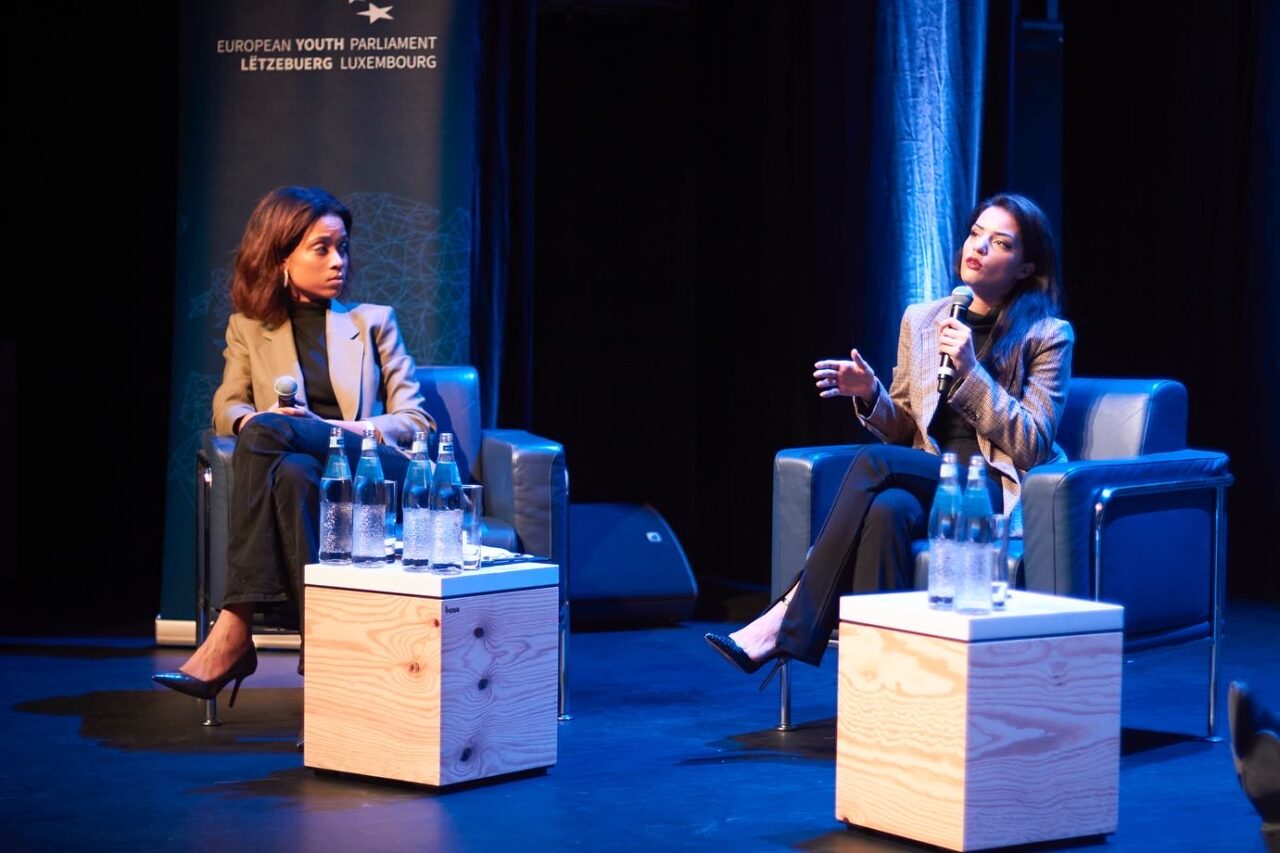 The IncluZone event revolved around the topic of inclusion under the slogan "IncluZone – because we all deserve to belong" and aimed to raise awareness about the personal, professional, and societal hurdles people face due to their identity/ies. It was split into two halves: a fair with 10 Luxembourgish NGOs showcasing their own work on different forms of ex- and inclusion, and a panel on the topic of migration
At IncluZone we wanted to address the injustice refugees face at the borders of the Europe Union. EYP Luxembourg in partnership with WeBelongEurope wants IncluZone to be more than a simple panel discussing the current state of affairs. IncluZone was a safe space where refugees, people with immigration backgrounds, and humanitarians shared and reflected on the challenges they faced in their quest for social inclusion and moving our societies towards recognising our shared humanity and its implications.
Our speakers included Sarah Mardini, who fled Syria together with her younger sister Yusra Mardini in August 2015 to settle down in Berlin. In 2018, Sarah worked as a volunteer for a search-and-rescue organization on the Greek island of Lesvos as she was arrested by the Greek police. The charges against her include migrant smuggling, money laundering, espionage and belonging to a criminal organization. She spent 100 days in prison in December 2018 before being released on bail. Her first trial took place 2 weeks after IncluZone. Her story has been featured in the recent Netflix Movie "the swimmers".
The arrests of Sarah Mardini and so many more humanitarians are one of many cases towards the ongoing trend of criminalizing the work of humanitarian workers in Europe. Their campaign #FreeHumanitairians calls out the intimidation and punishment of volunteers and NGO's as well as the criminalization of EU citizens for their solidarity towards refugees and migrants.
Further speakers included Narin Khlali, to share her story as well as the story of the Luxembourgish NGO Narin, which was named after her. The president of Voices of young refugees in Europe, Chougher Maria Doughramanjian who witnessed war in Syria was also be present as well as Yasmine Ouirhrane, Young European of the year 2019 and Co – Founder of We Belong Europe.